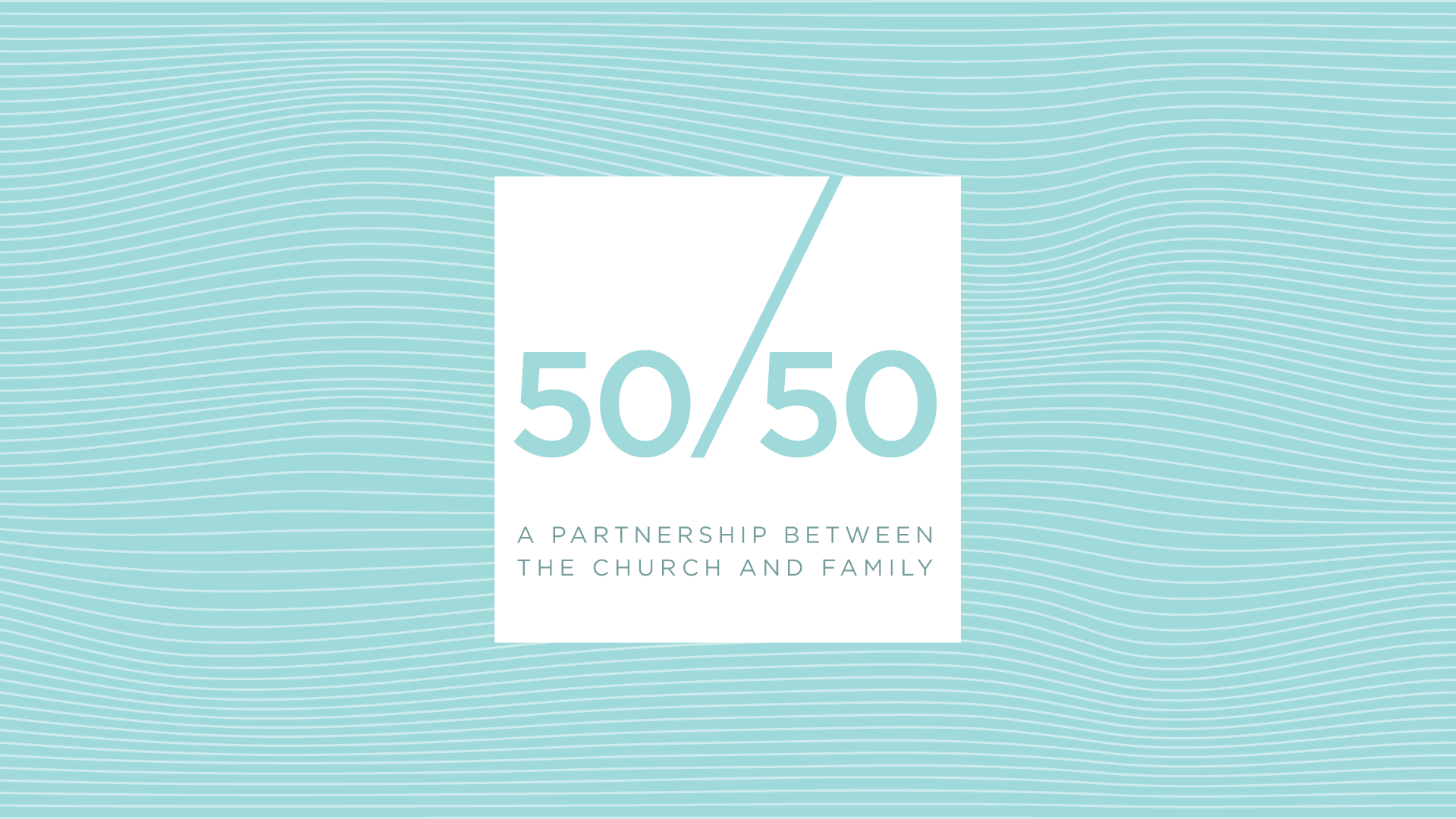 50/50 & City Church
Over 50% of kids who grow up in church eventually walk away from their faith. We aren't okay with that and that's why we created 50/50! Through our 50/50 partnership, our desire is to help you establish an environment of ABUNDANT GRACE, AUTHENTIC RELATIONSHIPS, and ACTIVE FAITH in order to lead your kids into an authentic faith they'll never walk away from. We highly encourage you to set aside about thirty minutes to read 50/50 and begin applying it as the foundation of a truly intentional family discipleship model within your home.

Everyday Parenting Resources
Phase Guides are an 18-part series of concise and interactive journal-style books that simplify what you need to know about each phase of a kid's life and give you the opportunity to discover more about your children—so you can make the most of every phase. You'll discover what's changing about your kid, the 6 things your kid needs most, and 4 conversations to have each year to make the most of every phase in your child's life.
The Parent Cue App is designed to give you weekly cues to help move your child toward a deeper faith and a better future. These weekly cues will change with your child, staying relevant to their phase of life—from babies to high school.
Every Friday, the Parent Cue Weekly Email will link you to incredible content from the Parent Cue Blog, Parent Cue Podcast, and other parenting resources.
A weekly update on the latest in student culture so you can know your kids' world in order to have deeper conversations about the things that matter.
TECHNOLOGY RESOURCE GIANTS
The apps kids use and the gadgets they prefer are constantly changing. Here are a couple of organizations that make it their goal to stay current and do the research for you. Each has a newsletter you can subscribe to in order to receive the latest technology updates and learn about specific devices, the latest apps, and how to set parental controls that work for your family.
INTERNET FILTERS/MONITORS
PARENTAL CONTROLS
Every electronic device has parental controls that need to be enabled.
PHASE – TECHNOLOGY CONVERSATION GUIDES
MEDIA REVIEWS
AXIS – PARENT GUIDES
"Talking about issues like smartphones, eating disorders, Snapchat, video games, and sexting with teens can be scary and complicated. But it doesn't have to be! We created these PDFs to help you understand the things your teens face, how to have conversations about them, and how to biblically disciple your teens into lifelong faith through it all."
PARENT/CHILD CONTRACTS
TECHNOLOGY BOOKS
ARTICLES