Lent/Fasting Information & Resources
What is Lent?
The 40 days leading up to Easter, where a follower of Jesus gives themselves to prayer, fasting, self-examination, and repentance.
When is Lent?
It officially begins Wednesday, February 26th (Ash Wednesday) and ends Thursday, April 9th (the day before Good Friday).
Why Lent? Why do we follow the Christian calendar?
As early as the mid 2nd century the early church begin reorienting their calendar around the saving events of the life of Jesus instead of the culture around them. Lent is a part of this Christian calendar along with Advent, Christmas, Epiphany, Holy Week, Easter, and Pentecost. Lent follows a biblical pattern throughout the Bible (Moses, Elijah, Jesus) of fasting for 40 days. Lent is a time to prepare our hearts and build anticipation for Holy Week and the resurrection of Easter. The goal is to let go of the things in our lives in order to give our attention to Christ in a special way. During this time we develop a deeper hunger for God, experience breakthroughs in certain areas of our lives, and establish new patterns and rhythms as we break old patterns and rhythms.
Can I break my fast on Sundays?
That is completely up to you. According to historical church tradition, Sundays are not counted during Lent because it is a day when the fast is broken (celebrated as mini-Easters or mini-celebrations along the Lent journey).
What do we do during Lent?
Fast – Fasting is a biblical and ancient spiritual practice that reveals our excessive attachment to things

Repent – Repentance is a regular returning to God with a humble and contrite heart

Pray – make time for intentional prayer, solitude, and space for God

Receive God's forgiveness and extravagant love
What should you fast during Lent?
Anything that is out of balance, you may not have control over, or feel enslaved to

Something you can give up that represents a sacrifice

Eliminating something that would free up space for more focused attention on God and spiritual formation

Examples: Food (full, partial, or Daniel fast), social media, alcohol/caffeine/sugar, overwork, tv/movies, cell phone use, anything you may be excessively attached to.
What are some examples of food fasts?
Full Fast: Drink only liquids (if you've never attempted a full fast don't start here and be sure to consult a professional/physician before trying it)

Daniel Fast: Eat no meat, no sweets and no bread. Drink water and juice. Eat fruits and vegetables. (check out 

http://daniel-fast.com

 for more information)

3-Day Intervals Fast: Full fast, Daniel fast, or give up at least one item of food in 3 day intervals

Sunrise to Sundown Fast: Fast during the day from sunup to sundown

Partial Fast:

 Examples include fasting for lunch or from 6am-3pm daily, or sunup to sundown, etc.

 
List of recommended Lent devotional to purchase:
Important Dates on the Lenten Journey:
Feb 26 – Ash Wednesday (the beginning of Lent)

April 5 – Palm Sunday

April 9 – The official end of the Lent season

April 10 – Good Friday

April 12 – Easter Sunday
We know meeting someone for the first time can be intimidating and going to a new church for the first time can be nerve wracking. We want to make your first experience at City West a great one!
City Church West
Sundays . 10am
Meeting at Clinton West Elementary
2224 W 41st St, Tulsa OK 74107
What can I expect?
In total, a City West service is about 80 minutes in length. Service begins with the City West band leading the church in music. Song lyrics will be projected onto the screen so you can sing along, and/or engage with worship however you feel comfortable. After the music service is complete one of our pastors will come out and share a hope-filled message about Jesus.
What about my kids?
We believe that kids should have a blast at church every single week, and at City Kids we make this a priority. The other thing we make a priority is your child's safety, Because of that, we have a detailed check in process for our City Kids program.
The first time you visit you want to leave yourself an extra 10 minutes to get checked in for the City Kids experience. City Kids is provided every Sunday for ages 0-11.
Thanks for joining us today! Please fill out the form below and visit us in the Welcome Room located in the lobby after service for a free t-shirt.
ON SUNDAY
We have giving envelopes, located with the giving boxes at each exit, available for you every Sunday morning to give by cash, check, or credit card.
Be sure to specify City West in all online & text giving
RESOURCES
Generosity Pathway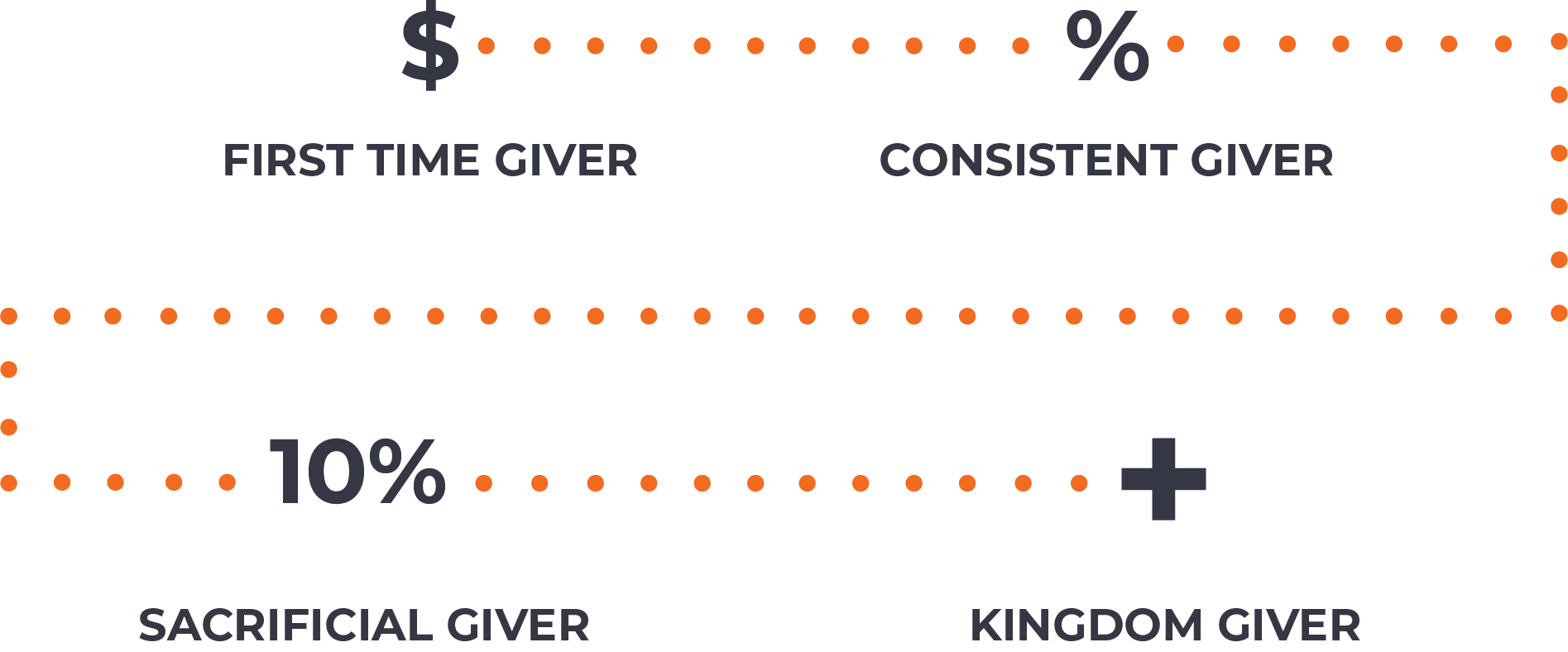 • Financial Peace University – Next class begins March 6th – register here!
• Treasure Principle by Randy Alcorn – Pick up a copy at Connection Corner
• Contact us for financial consulting and we can recommend a financial advisor – justin@citychurchtulsa.com
• Budgeting tools – Download Here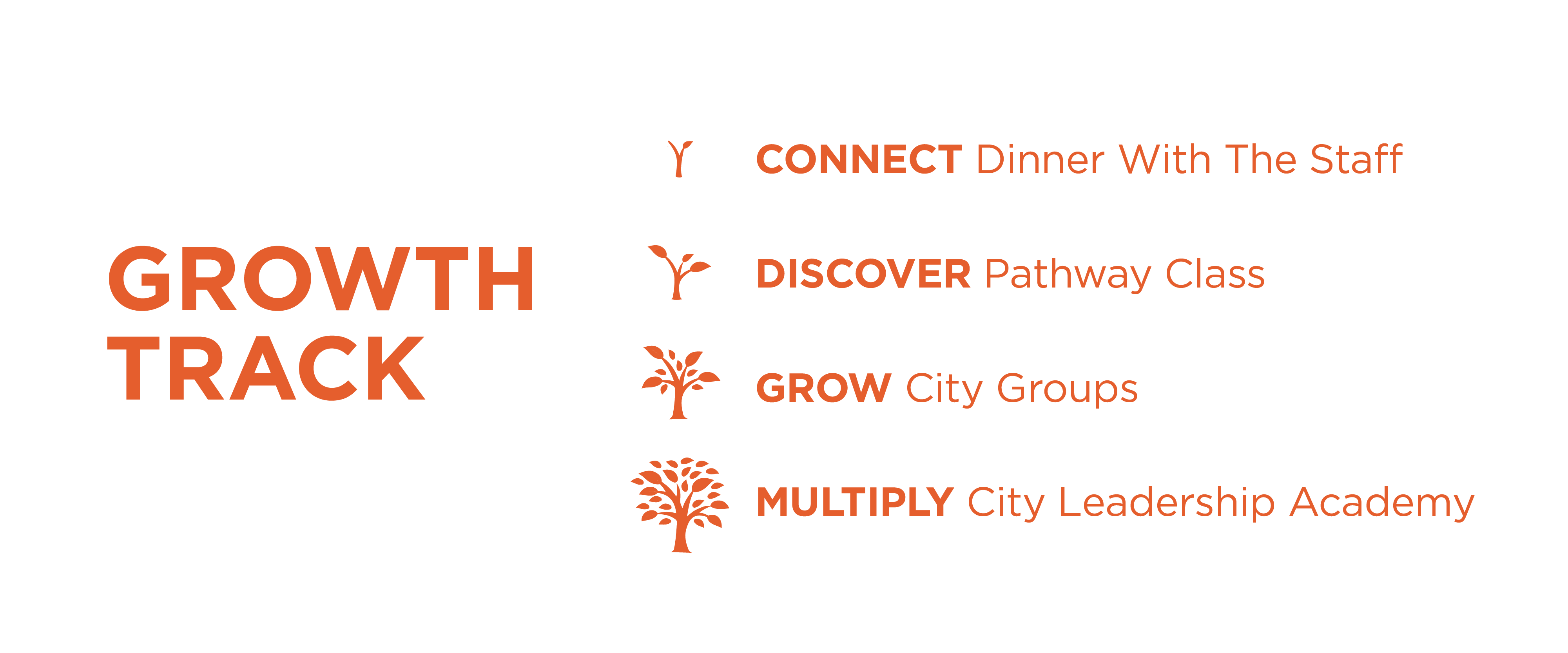 CONNECT | DINNER WITH THE STAFF
If you're interested in learning more about City Church and partnering with us as we reach people for Jesus, we would like to personally invite you to join us for Dinner with the Staff. It's a time to connect with our staff and hear the vision and heart behind our church. It's only one hour long, it's completely free, and we even provide childcare!
DISCOVER | PATHWAY CLASS
Live out the gospel in community with others as we commit ourselves to becoming disciples and making disciples. Pathway is a 4-week class designed to help you discover and live out God's unique mission for your life.
The class is free, however there is a suggested donation of $25, which covers all your materials and helps provide grants to our Love Tulsa partners.
GROW | CITY GROUPS
Live out the gospel in community with others as we commit ourselves to becoming disciples and making disciples.
MULTIPLY | CITY LEADERSHIP ACADEMY
CLA is a 5-month journey learning how to lead yourself and others to fulfill the Great Commission. CLA is offered twice per year for those who have already committed to serving, giving, & leading at City Church.
GET CONNECTED
Ask about volunteer opportunities, share your story, submit prayer requests, or let us know about your experience with us!