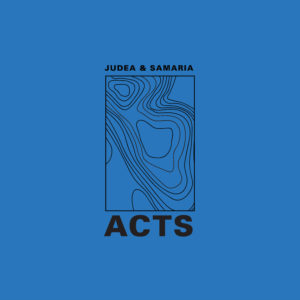 Pastor Matt Nelson – Acts: Peacemakers
February 23, 2020
How we handle conflict will determine our impact, the depth of community we experience, and testify to the work of the gospel in our lives.
Acts 13:13
From Paphos, Paul and his companions sailed to Perga in Pamphylia, where John Mark left them to return to Jerusalem.
Keys to handling conflict in a healthy way:
1) Choose to be a peacemaker
Matthew 5:9
Blessed are the peacemakers, for they will be called children of God.
2) Understand your natural tendencies in conflict and choose a peacemaking response
Matthew 18:15-17
15 "If your brother or sister sins, go and point out their fault, just between the two of you. If they listen to you, you have won them over. 16 But if they will not listen, take one or two others along, so that 'every matter may be established by the testimony of two or three witnesses.' 17 If they still refuse to listen, tell it to the church; and if they refuse to listen even to the church, treat them as you would a pagan or a tax collector.
Matthew 5:21-24
21 "You have heard that it was said to the people long ago, 'You shall not murder, and anyone who murders will be subject to judgment.' 22 But I tell you that anyone who is angry with a brother or sister will be subject to judgment. Again, anyone who says to a brother or sister, 'Raca,' is answerable to the court. And anyone who says, 'You fool!' will be in danger of the fire of hell.
23 "Therefore, if you are offering your gift at the altar and there remember that your brother or sister has something against you, 24 leave your gift there in front of the altar. First go and be reconciled to them; then come and offer your gift.
3. Practice the secrets of conflict resolution: HUMILITY and HONOR
Benefits of being a peacemaker & dealing with conflict:
You are being used by God to restore shalom and bring God's kingdom to earth
You refuse to live under the weight of unforgiveness and bitterness
You will gain the respect and trust of many, especially those you lead
You will often be able to continue in the work that God has called you to
You are living in the freedom and blessing of knowing that God will honor those who honor others
Lent/Fasting Information & Resources
What is Lent?
The 40 days leading up to Easter, where a follower of Jesus gives themselves to prayer, fasting, self-examination, and repentance.
When is Lent?
It officially begins Wednesday, February 26th (Ash Wednesday) and ends Thursday, April 9th (the day before Good Friday).
Why Lent? Why do we follow the Christian calendar?
As early as the mid 2nd century the early church begin reorienting their calendar around the saving events of the life of Jesus instead of the culture around them. Lent is a part of this Christian calendar along with Advent, Christmas, Epiphany, Holy Week, Easter, and Pentecost. Lent follows a biblical pattern throughout the Bible (Moses, Elijah, Jesus) of fasting for 40 days. Lent is a time to prepare our hearts and build anticipation for Holy Week and the resurrection of Easter. The goal is to let go of the things in our lives in order to give our attention to Christ in a special way. During this time we develop a deeper hunger for God, experience breakthroughs in certain areas of our lives, and establish new patterns and rhythms as we break old patterns and rhythms.
Can I break my fast on Sundays?
That is completely up to you. According to historical church tradition, Sundays are not counted during Lent because it is a day when the fast is broken (celebrated as mini-Easters or mini-celebrations along the Lent journey).
What do we do during Lent?
Fast – Fasting is a biblical and ancient spiritual practice that reveals our excessive attachment to things

Repent – Repentance is a regular returning to God with a humble and contrite heart

Pray – make time for intentional prayer, solitude, and space for God

Receive God's forgiveness and extravagant love
What should you fast during Lent?
Anything that is out of balance, you may not have control over, or feel enslaved to

Something you can give up that represents a sacrifice

Eliminating something that would free up space for more focused attention on God and spiritual formation

Examples: Food (full, partial, or Daniel fast), social media, alcohol/caffeine/sugar, overwork, tv/movies, cell phone use, anything you may be excessively attached to.
What are some examples of food fasts?
Full Fast: Drink only liquids (if you've never attempted a full fast don't start here and be sure to consult a professional/physician before trying it)

Daniel Fast: Eat no meat, no sweets and no bread. Drink water and juice. Eat fruits and vegetables. (check out 

http://daniel-fast.com

 for more information)

3-Day Intervals Fast: Full fast, Daniel fast, or give up at least one item of food in 3 day intervals

Sunrise to Sundown Fast: Fast during the day from sunup to sundown

Partial Fast:

 Examples include fasting for lunch or from 6am-3pm daily, or sunup to sundown, etc.

 
List of recommended Lent devotional to purchase:
Important Dates on the Lenten Journey:
Feb 26 – Ash Wednesday (the beginning of Lent)

April 5 – Palm Sunday

April 9 – The official end of the Lent season

April 10 – Good Friday

April 12 – Easter Sunday
_____
Thanks for joining us today! Please fill out the form below and visit us in the Welcome Room located in the lobby after service for a free "I Heart My City" t-shirt.
UPCOMING EVENTS
If you'd like to check out our event calendar to find out about our upcoming events then click below and find out more.
ON SUNDAY
We have giving envelopes, located with the giving boxes at each exit, available for you every Sunday morning to give by cash, check, or credit card.
RESOURCES
Generosity Pathway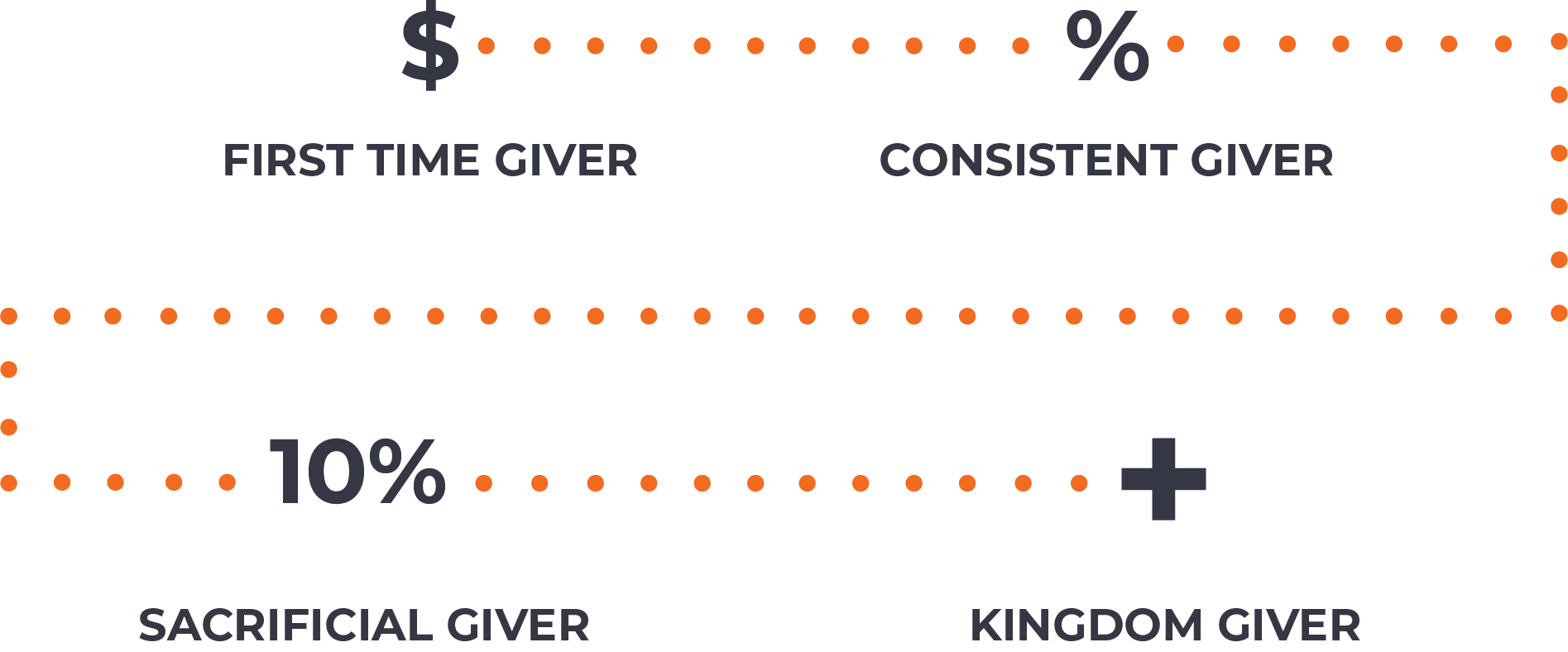 • Financial Peace University – Next class begins March 6th – register here!
• Treasure Principle by Randy Alcorn – Pick up a copy at Connection Corner
• Contact us for financial consulting and we can recommend a financial advisor – justin@citychurchtulsa.com
• Budgeting tools – Download Here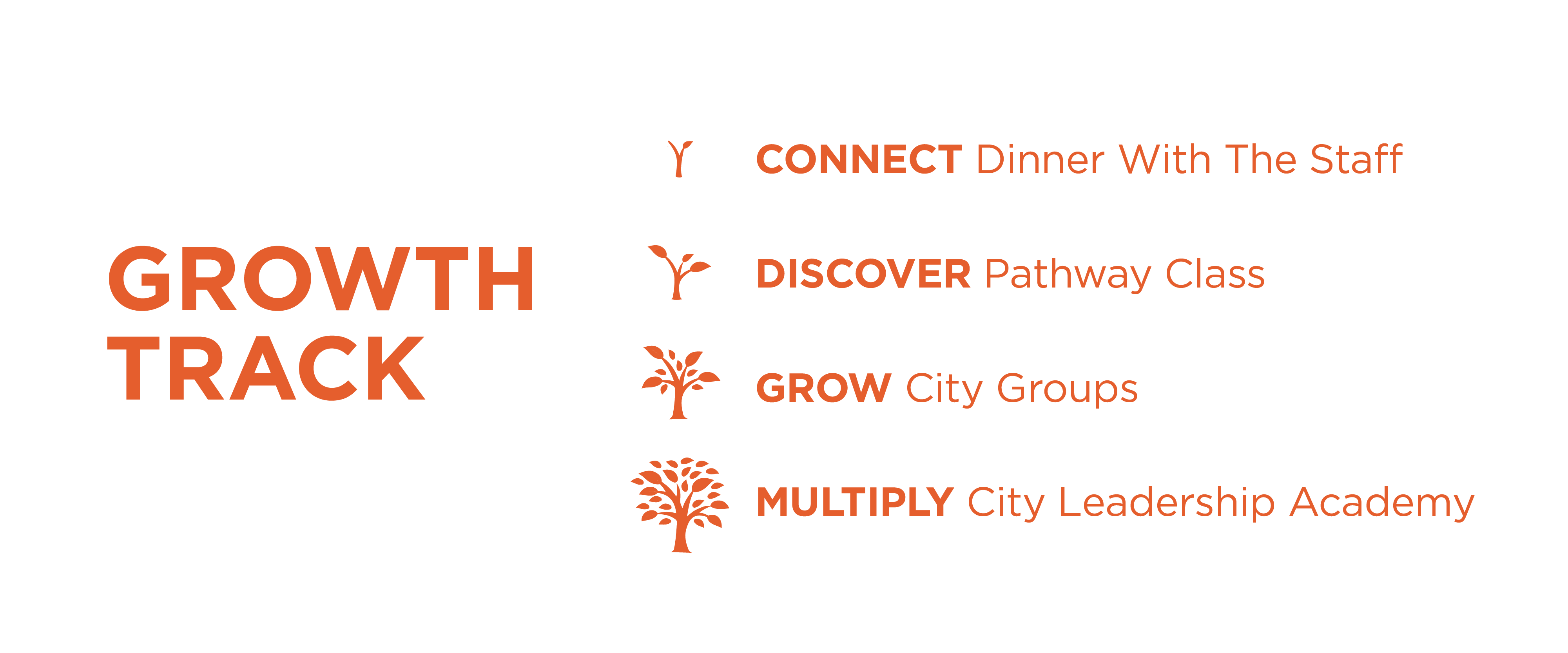 CONNECT | DINNER WITH THE STAFF
If you're interested in learning more about City Church and partnering with us as we reach people for Jesus, we would like to personally invite you to join us for Dinner with the Staff. It's a time to connect with our staff and hear the vision and heart behind our church. It's only one hour long, it's completely free, and we even provide childcare!
To RSVP for our next Dinner with the Staff event, visit our website.
DISCOVER | PATHWAY CLASS
Live out the gospel in community with others as we commit ourselves to becoming disciples and making disciples. Pathway is a 4-week class designed to help you discover and live out God's unique mission for your life.
Our next class will begin Sunday, September 8th at 10am. The class is free, however there is a suggested donation of $25, which covers all your materials and helps provide grants to our Love Tulsa partners. Register here.
GROW | CITY GROUPS
Live out the gospel in community with others as we commit ourselves to becoming disciples and making disciples.
For more information on City Groups and a list of groups currently meeting, visit our website.
MULTIPLY | CITY LEADERSHIP ACADEMY
CLA is a 5-month journey learning how to lead yourself and others to fulfill the Great Commission. CLA is offered twice per year for those who have already committed to serving, giving, & leading at City Church.
For inquiries on CLA, contact Pastor Jim Moss jim@citychurchtulsa.com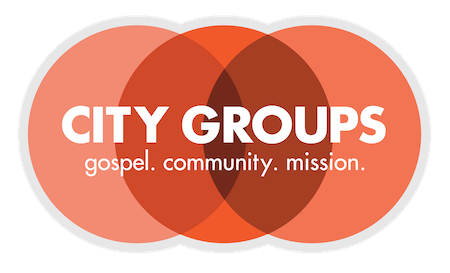 A group of people committed to living out the gospel in both community and mission.
For more information or help on choosing a City Group contact justin@citychurchtulsa.com
GET CONNECTED
Ask about volunteer opportunities, share your story, submit prayer requests, or let us know about your experience with us!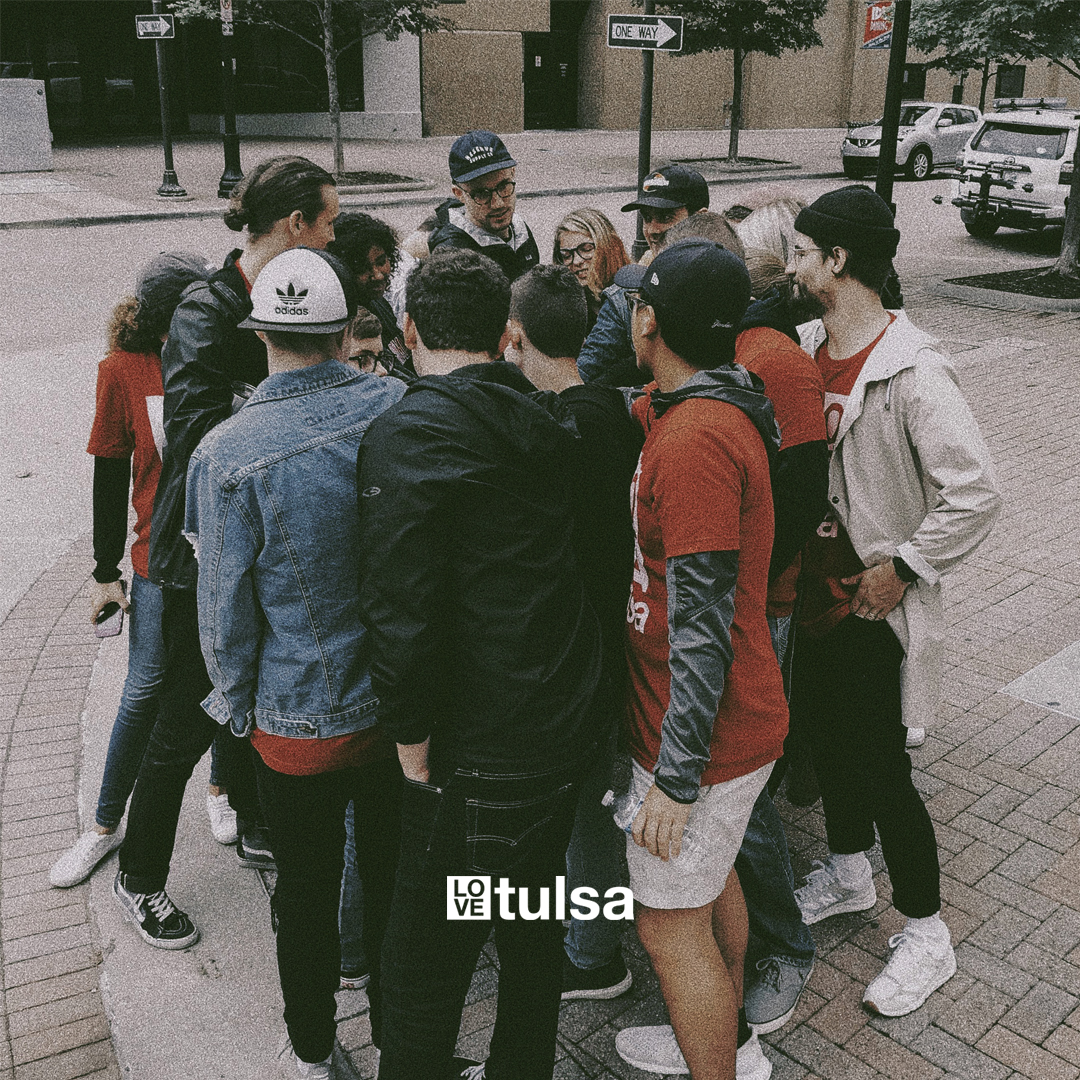 Love Tulsa Sunday
October 6, 2019
9am Tulsa Ballet
Twice a year, we cancel our church services to go and be the church in our city. It's one of our favorite times of the year! We'll gather in the morning to get in our teams, eat a quick breakfast, then disperse for a morning of service outreach.
Common Good Community Center – Myers City Group
Doing repair and cleaning work at the new community center in Eugene Field.
Delivering Tacos to the Homeless – Travis Rempel
Delivering breakfast tacos and praying with the homeless downtown.
Eliot Elementary – Matt & Lindsay Nelson
Light work projects at a midtown elementary school.
Emergency Infant Services – Move In – Broughton City Group (Saturday)
Helping them move into their new building.
Gift Baskets Around Tulsa – Hannah Demuth
Shopping for gift baskets to deliver to local agencies making an impact around town.
Goodie Bags for the Homeless – Paige Acklin
Shopping for, putting together, and handing out goodie bags for the homeless.
Home Repair – West Tulsa – Rose/Sise City Group
Home and yard repairs for an older, disabled woman.
Home Cleanup – Blind Woman – Moss / Main City Groups (Saturday)
Blind woman's home repair and general cleaning.
Hope Is Alive – Yard and Home Maintenance Mens Home – Guthrie City Group
Yard and home maintenance at a local men's recovery home.
Hope Is Alive – Meal with the Residents – Guthrie City Group (September 29th)
Having a meal with residents from a men's recovery home.
Letters to Incarcerated Women – Karen Workun
Writing letters of encouragement to women in jail.
Letters to Veterans – Bethany Martin
Writing letters of appreciation and delivering them to local veterans.
Laundromat Outreach – 61st and Peoria – Rincker City Group
Handing out quarters and fellowship with local residents at the laundromat.
Making Blankets for Child Abuse Network – Beck City Group
Making fleece blankets for the children.
Nursing Home – Villages at Southern Hills – Williams City Group
Visiting and hanging out with nursing home residents.
Phoenix Rising Library Remake – Whitlee Douthitt
Library set up and mural painting at an alternative school.
Prairie Rose Retirement Home Party – Jon Grogan
Fellowship and playing games with retirement home residents.
Prayer Walk Around New Building – Dianna Potts
Walking and praying in the 51st and Peoria area.
Trash Cleanup at Turkey Mountain – Main + Tapley City Groups
Cleaning up trash at a local nature park.
Turley AG Cleanup – Mewbourne/Genske City Group
Cleaning up at a local church in north Tulsa.
Tulsa Hills Youth Ranch – Moss City Group
Indoor and outdoor work projects around the ranch.
Words of Affirmation Posters for Schools – Bethany Martin
Writing positive affirmation posters to hang in the bathrooms of local schools.
Yard and Porch Cleanup – North Tulsa – Bayne City Group
Much needed yard cleaning and porch painting at a single woman's home.