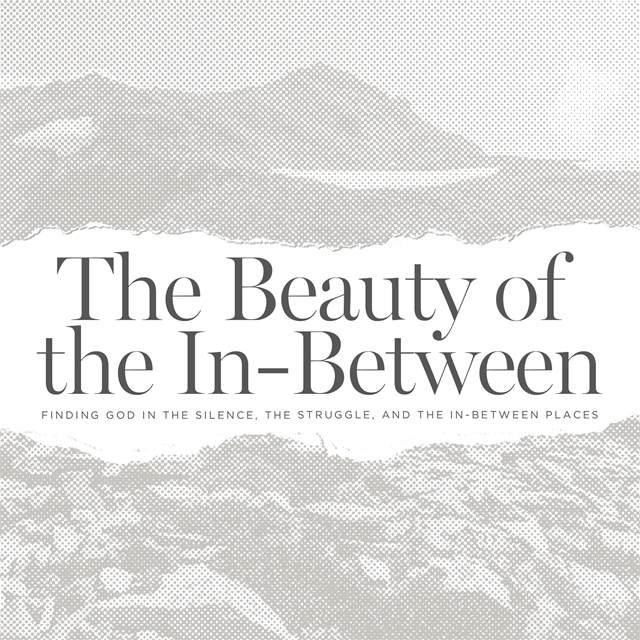 Pastor Matt Nelson
The Beauty of the In Between:
The Palace
8.18.19
Facility at a Glance:
53,200 square feet on 5.41 acres

390 parking spots

Frontage to I-44 with over 100,000 vehicles passing by each day

181,000 people living in a 5-mile radius

Strategically situated between the S. Tulsa and Midtown corridor
Timeline of the facility:
$4.9M – exterior/interior renovation completed in 2013/2014 by Virginia College

$8.8M – purchased in 2015

$6.75M – listed for sale in 2018

$3.9M – listed for sale in 2019

$2.4M – purchased by City Church
What's NEXT?
Phase I renovation budget and plans

NEXT steps in generosity and teams
The ASK:
Take the first step or the next step on the Generosity Pathway

Join a serve team and help us create a space where more people can experience Jesus
Truths about the palace:
If God was not enough for you in the pasture and in the cave, he will never be enough for you in the palace.
Only when Christ becomes enough for you, does your life no longer dance to the rhythm of your circumstances.
The palace does not mean our circumstances have changed, it means that we have been changed.
Philippians 4:10-13
10 I rejoiced greatly in the Lord that at last you renewed your concern for me. Indeed, you were concerned, but you had no opportunity to show it. 11 I am not saying this because I am in need, for I have learned to be content whatever the circumstances. 12 I know what it is to be in need, and I know what it is to have plenty. I have learned the secret of being content in any and every situation, whether well fed or hungry, whether living in plenty or in want. 13 I can do all this through him who gives me strength.
GOD, CHANGE MY CIRCUMSTANCE!
INSTEAD
GOD, PLEASE CHANGE ME!
Wayne Muller writes this in his book, Sabbath…
The eschatology of progress is an inflated pyramid scheme, where our riches exist always to be mined and harvested in the future, through endlessly expanding markets, not here, not now, but there, and later, we will see the promised land, we will make the big score, our ship will come in, we will get the pot of gold at the end of the rainbow, our time will come, we will strike it rich, we will hit the jackpot, we will be on easy street. If the promised land is the good and perfect place, then where we are right now must be an imperfect place, a defective place. If the future is sacred, then the present is profane. Every day we are alive, every day we are not yet in paradise is a problem – our daily life is an obstacle in our way, it is another day short of the end time. Today – because it is not yet perfect – is always a bad day…Every time we finally reach the future, it vanishes in to the present. This perplexing tendency of the future to keep eluding us does not, of course, teach us to be more present, but rather to accelerate faster.
In order to experience the palace, we must radically redefine our definition of success.
"We confuse success with the rewards of success. Success is remaining faithful to the process God has laid out for you. The rewards of success are the raise, the promotion, the recognition, a happy home, wonderful children, etc. Those may or may not show up later." – Visioneering by Andy Stanley
Thanks for joining us today! Please fill out the form below and visit us in the Welcome Room located in the lobby after service for a free "I Heart My City" t-shirt.
UPCOMING EVENTS
If you'd like to check out our event calendar to find out about our upcoming events then click below and find out more.
ON SUNDAY
We have giving envelopes, located with the giving boxes at each exit, available for you every Sunday morning to give by cash, check, or credit card.
RESOURCES
Generosity Pathway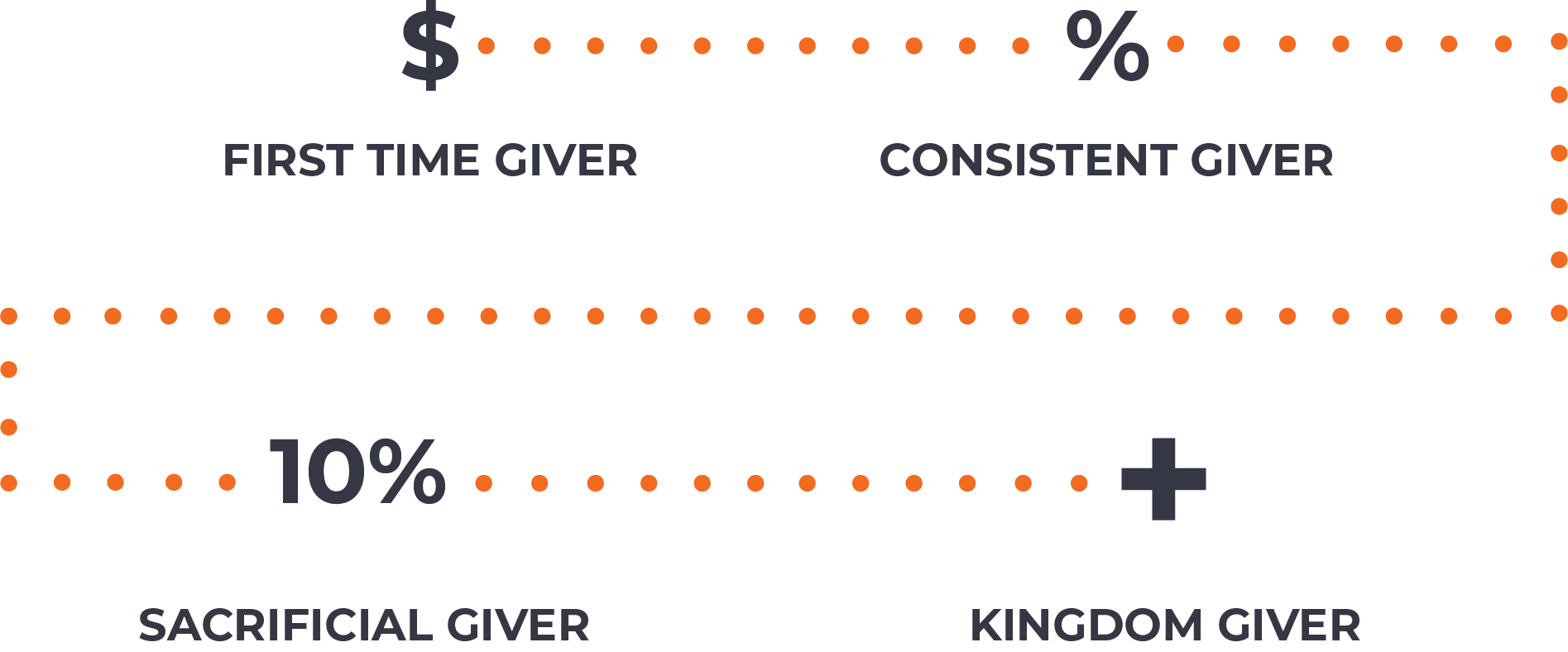 • Financial Peace University – Next class begins March 6th – register here!
• Treasure Principle by Randy Alcorn – Pick up a copy at Connection Corner
• Contact us for financial consulting and we can recommend a financial advisor – justin@citychurchtulsa.com
• Budgeting tools – Download Here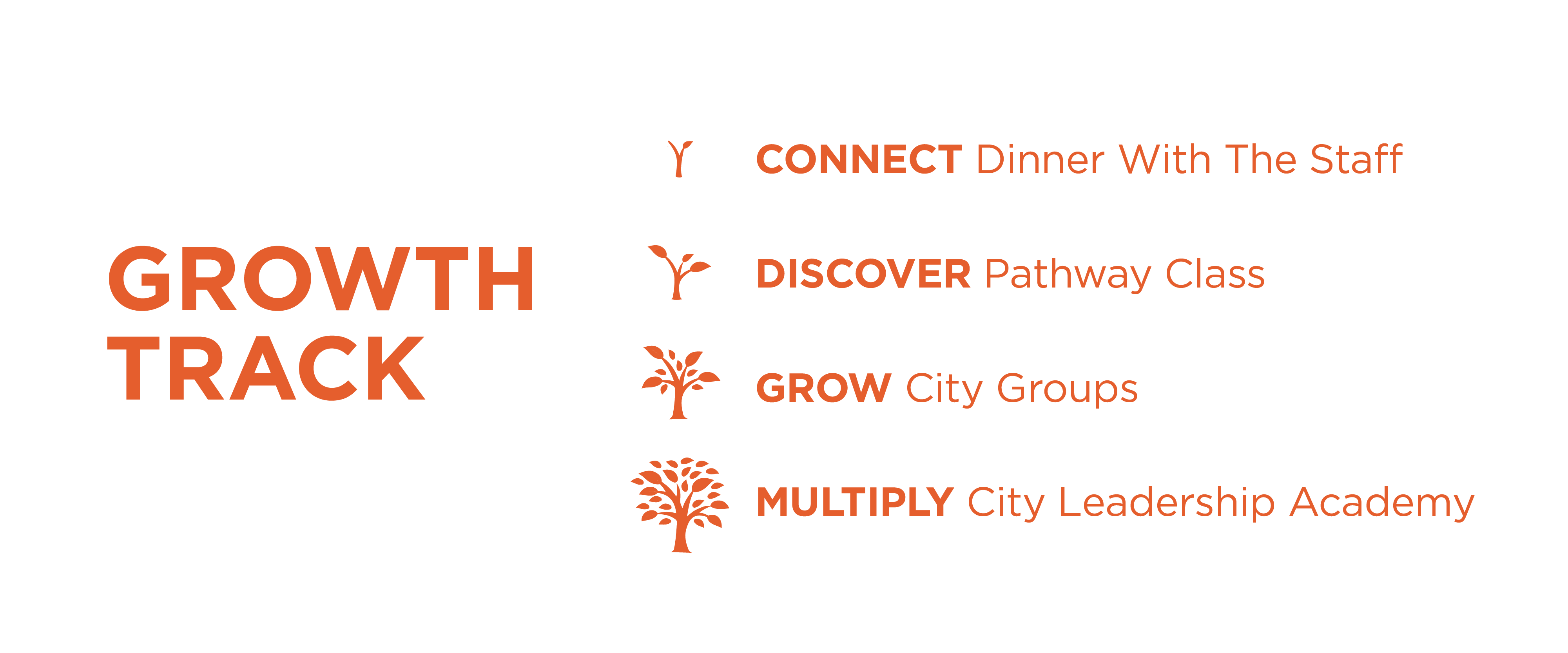 CONNECT | DINNER WITH THE STAFF
If you're interested in learning more about City Church and partnering with us as we reach people for Jesus, we would like to personally invite you to join us for Dinner with the Staff. It's a time to connect with our staff and hear the vision and heart behind our church. It's only one hour long, it's completely free, and we even provide childcare!
To RSVP for our next Dinner with the Staff event, visit our website.
DISCOVER | PATHWAY CLASS
Live out the gospel in community with others as we commit ourselves to becoming disciples and making disciples. Pathway is a 4-week class designed to help you discover and live out God's unique mission for your life.
Our next class will begin Sunday, September 8th at 10am. The class is free, however there is a suggested donation of $25, which covers all your materials and helps provide grants to our Love Tulsa partners. Register here.
GROW | CITY GROUPS
Live out the gospel in community with others as we commit ourselves to becoming disciples and making disciples.
For more information on City Groups and a list of groups currently meeting, vist our website.
MULTIPLY | CITY LEADERSHIP ACADEMY
CLA is a 5-month journey learning how to lead yourself and others to fulfill the Great Commission. CLA is offered twice per year for those who have already committed to serving, giving, & leading at City Church.
For inquiries on CLA, contact Pastor Jim Moss jim@citychurchtulsa.com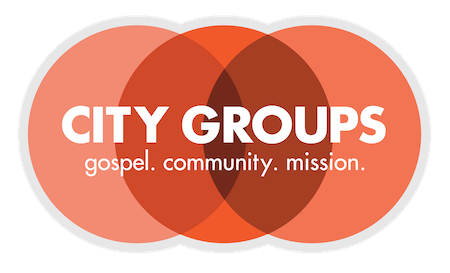 A group of people committed to living out the gospel in both community and mission.
For more information or help on choosing a City Group contact justin@citychurchtulsa.com
GET CONNECTED
Ask about volunteer opportunities, share your story, submit prayer requests, or let us know about your experience with us!